In brief:
The School of Theology and Interfaith Studies at EUCLID (Euclid University) offers a primary external (distance or online) degree program called the EUCLID Doctorate in Theology - Roman Catholic Studies (DRCTh). The degree is recognized by the Holy See under applicable UNESCO conventions.
Faculty and Alumni Highlights:
Below: Fr Matija Maticic presenting his doctoral dissertation via video conference at EUCLID's EU liaison office in Montpellier, France. Fr Maticic is the episcopal vicar of the Cathedral of St Vitus in Rijeka (Croatia).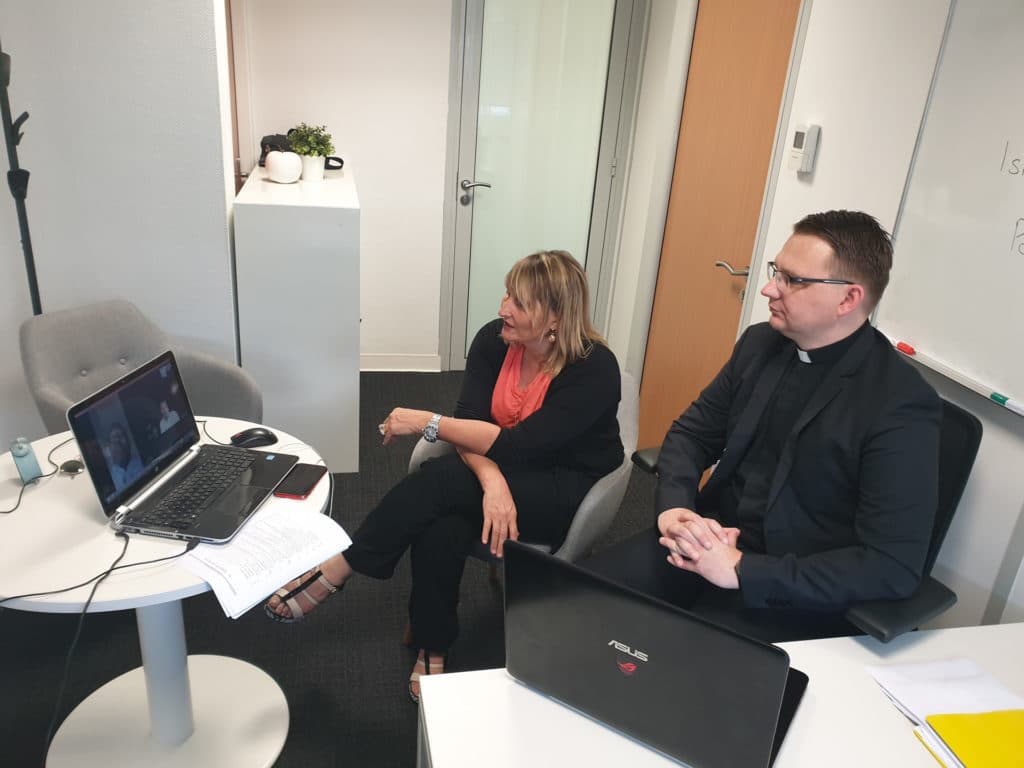 Below: EUCLID is an official partner of the Ecclesiastical Order of Saint John Chrysostom whose patron is the Roman Catholic Archbishop of Jos.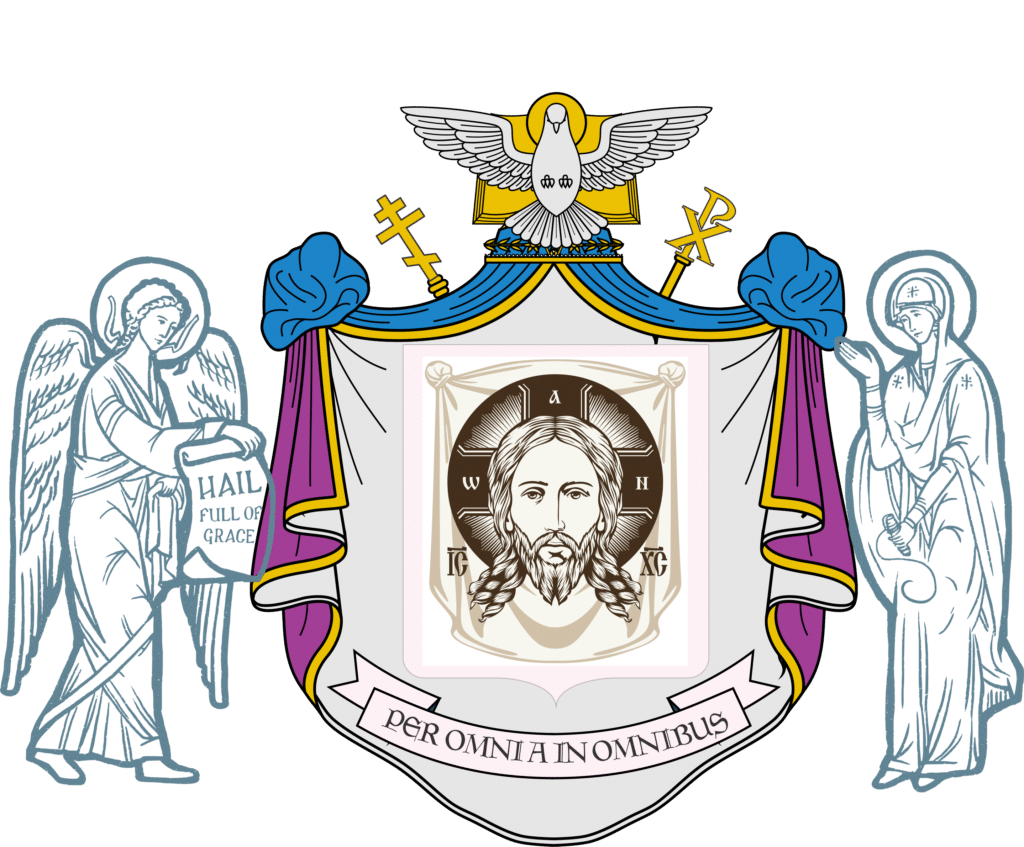 Academic profile of the program:
In accordance with international guidelines, this distance (non resident) doctoral program in Roman Catholic theology represents 90 US credits of coursework beyond the Bachelor's degree.
In practice, this represents about 55-60 US credits of coursework beyond the Master's degree. This includes 25 US credits granted for the thesis / dissertation which must result in a publishable work.
Possible areas of specialization include:
- Patristics
- Liturgical Studies
- Modern Catholic theologians
- Ecumenical and Inter-Religious relations
- Advanced Scriptural Studies
- Social Issues, Ethics and Bioethics
Curriculum / Program Courses or "Roadmap"
PRIMARY ASSOCIATED COURSES

Code

Course Name


ACA-401D
International Academic Writing (Doctorate)

3

TPH-499
Argumentation and Critical Thinking

2

TREL-4680
Philosophy of Religion

1

TREL-6172
Comparative Religion

3

THE-333
The Canon of Scriptures

3

THE-481
History of Development of Christian Doctrine

4

THE-483
Early Christian Doctrines

2

THE-545
Systematic Theology (Evangelical)

3

OTH-367
Orthodox Dogmatic Theology

4

CAT-150
Catholic Theology

4

THE-404
Comparative Christian Theology - Debates

6

T-DTH1
Doctoral Thesis 1/5

5

T-DTH2
Doctoral Thesis 2/5

5

T-DTH3
Doctoral Thesis 3/5

5

T-DTH4
Doctoral Thesis 4/5

5

T-DTH5
Doctoral Thesis 5/5

5

Total Credit Hours (US):

51
Elective Courses:
STANDARD DEGREE ROADMAP - SUGGESTED ELECTIVES

Code

Course Name

Early Church Studies

2

Patristics I (Early Church Fathers)

3

Patristics II (Latter Church Fathers)

3

The Church at 325 (Eusebius: Church History)

2

Introduction to Greek Philosophy

1

Great World Religions, 2nd Edition: All 5 Religions (Set)

3

Early Christianity: The Experience of the Divine

1

Old Testament Background / Overview

1

American Religious History

2

Doctoral Directed Studies

3

Philosophical Foundations

3

Eastern Orthodox / Roman Catholic Comparative Studies

3

More information and internal links: