Overview and Related Programs
EUCLID (Pôle Universitaire Euclide | Euclid University), an international intergovernmental organization with university mandate, offers to select students from the general public an external (distance or online) degree program called EUCLID Master of Business Administration (MBA) in Islamic Banking and Finance (MBAIF)..
It is the only Master's degree program in Islamic Finance organized by an international intergovernmental organization and offered as part of a Joint Initiative with the Islamic Chamber of Commerce and Industry, an affiliated institutions of the Organization of Islamic Cooperation (OIC).
To access the updated information page (responsive site), please visit:

Note: For information about our cooperative agreement with the Islamic Chamber of Commerce and Industry, please visit this page.

Note: For the article about EUCLID published in the Journal of the Organization of Islamic Cooperation, please visit this page.

Note: For general information about EUCLID as an institution, including Participating States, scholarship programs, inter-institutional agreements and accreditation, please visit this page.

Academic Presentation
EUCLID's Secretary-General Syed Zahid Ali with the President of Islamic Development Bank H.E. Dr. Ahmed Mohammad Ali meeting in Doha, Qatar.

Overview: This MBA program does not assume a strong background in business and economics.

However, it does assume the following:

- an ability to study and master fundamental concepts of calculus applied to quantitative (mathematical) finance

-an ability to read, understand and memorize large amounts of information since the reading assignments are significant

- interest and respect for Islam and the underlying principles of Islam.

Enrollment is open to Muslims and non-Muslims alike.

Languages: Arabic is not a requirement but students will be expected to absolutely master Islamic Finance terminology in (transliterated) Arabic.


This MBA (Islamic Banking and Finance - Ref. 60) represents at least 54 ECTS / 36 US credit hours of academic coursework. It compliant with Bologna Process guidelines and comes with a full ECTS documentation / transcript + diploma supplement.
This degree program is distance-based only (no residency requirements) and requires excellent fluency (read, spoken, written) in the English language.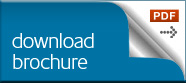 Admission Requirements
Applicants must have a Bachelor's degree or its international equivalent, issued by an institution listed in the latest edition of the UNESCO-IAU handbook.
Government-sponsored applicants (who are already government staff) may be admitted without a Bachelor's degree if their level of education and experience is deemed sufficient. EUCLID may require these participants to complete bridge courses prior to enrolling in the program.
Fluency in English (spoken and written) is required and will be tested.
Students are expected to be in position to dedicate 10 to 15 effective hours of study on a weekly basis.

Curriculum / Program Courses or "Roadmap"
EUCLID Online MBA in Islamic Finance courses (from EUCLID database):
PRIMARY ASSOCIATED COURSES

Code

Course Name


ACA-401
International Academic and Professional Paper Writing
3
BCOM-252
Writing and Speaking at Work
1
MBA-ECO
Economics Module
5
MBA-MGMT
MBA Essentials: Management
5
IFB-01
Introduction to Banking, International Banking and Finance
4
QFIN-401
Quantitative Finance (A)
3
ISL-01
Overview of Islam, Islamic Law (Shar'iah) and the Islamic World
4
ISL-ECO
Islamic Economics
3
ISF-440
Foundations and Principles of Islamic Finance
3
ISF-500
Advanced Studies in Islamic Finance: 1 (Custom Title)
4
ISF-550
Advanced Studies in Islamic Finance: 2 (Custom Title)
4
IFPL
Business Profit and Loss (P&L) Assessment
3

Total Credit Hours (US):

42
Elective Courses:
STANDARD DEGREE ROADMAP - SUGGESTED ELECTIVES

Course Name

The Cultural Dimension of International Business

2

Master's Capstone Paper or Thesis

10

Offshore Banking and Finance

3

Argumentation and Critical Thinking

2

For more information