Institutional Overview and Related Programs
EUCLID (Pôle Universitaire Euclide | Euclid University), an international intergovernmental organization with university mandate, offers to select students from the general public a specialized master's degree program called the EUCLID Online Master's in Distance and Open Learning (MIDOL). This field of study or specialization is sometimes called Instructional Design.
Its purpose is to prepare future expert leaders in the field of online / open learning, able to work at the highest level of responsibility in universities, colleges, schools as well as corporate and governmental organizations.
It is the only online master's degree program in this specialized field, organized by an international intergovernmental organization with 10 years of proven expertise in globalized distance, online and open learning.
Note: For information about our Online PhD in Distance and Open Learning (EUCLID DIDOL), please visit this page.

Note: For information about EUCLID as an institution, including Participating States, scholarship programs, inter-institutional agreements and accreditation, please visit this page.

Academic Presentation
EUCLID's Master's in Distance and Open Learning represents 40 US credits (60 ECTS) of coursework beyond a Bachelor's degree. As part of the program, all students must prepare and present a portfolio, project or thesis.
An interesting aspect of this program is that EUCLID is itself an intergovernmental institution specialized in open learning, and that this program is delivered using EUCLID's best-of-class methodologies and technology platforms.
This programs combines theoretical and practical knowledge, with an emphasis on the actual practice of online / open teaching and learning. Modules will cover, for instance:
- quality assurance processes (with review of actual standards)
- review of LMS platforms (Moodle, BlackBoard, NEOLMS, LearnDash, ATutor, etc)
- review of MOOC an Open Learning platforms (Coursera, Udemy, Eliademy, EdX)
- actual course design (iSpring, Captivate)
- challenges associated with online / open learning.
Among the suggested areas of focus are:
LMS implementation
Quality Assurance in Open Learning
Globalization and competition in Open Learning
Comparative studies among actors
Open Learning as a Sustainable development agenda
Transformation of the higher education in the 21st century.

Program Brochure and Admission Requirements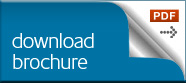 For more information on a specific point, please contact the Admissions Office.
Applicants must have a Master's degree or its international equivalent, issued by an institution listed in the latest edition of the UNESCO-IAU handbook.
Fluency in English (spoken and written) is required and will be tested.
Students are expected to be in position to dedicate 10 to 15 effective hours of study on a weekly basis.

Curriculum / Program Courses or "Roadmap"
EUCLID Online Master in Distance and Open Learning (Instructional Design) courses (from EUCLID CMS database):
PRIMARY ASSOCIATED COURSES

Code

Course Name


-ACA-401
International Academic and Professional Paper Writing

3

-TPH-499
Argumentation and Critical Thinking

2

-EDU-LMS
LMS Platforms

3

-EDU-ELT
E-learning tools

3

-EDU-QA
Quality Assurance in ODL

3

-EDU-CDEV
Curriculum Development in ODL

3

-EDU-TECH
Learning Through Technology (Primary and Secondary Education)

3

-EDU-DES
Instructional Design for E-Learning

3

-EDU-TREND
Trends in Higher Education

3

-EDU-MOOC
MOOCs and Open Educational Resources

3

-DIP-606
Master's Capstone Paper or Thesis

10

Total Credit Hours (US):

51
Elective Courses:
STANDARD DEGREE ROADMAP - SUGGESTED ELECTIVES

Course Name

For more information
Institutional and Programmatic Accreditation