NEWS / IN FOCUS
28 January 2015
EUCLID welcomes Ambassador Juan Avila as High Steward
The Secretary General is pleased to welcome H.E. Dr Juan Avila, an academic and diplomat with the rank of Ambassador at the Permanent Mission of the Dominican Republic to the United Nations, as newly appointed EUCLID High Steward.

Updated 13 January 2015
EUCLID condemns terrorist attacks in Pakistan and France
The EUCLID Secretary General and with him the entire EUCLID team express their great sorrow at report of the tragedy that took place in Peshawar, Pakistan on 15 December 2014. EUCLID condemns this act of terror and conveys its sincere condolences and prayers to the families and surviving victims.
EUCLID also condemns the terrorist attacks that took place in France in January 2015 and welcomes the ISESCO condemnation of the same.

EUCLID faculty featured as authors in ACUNS Journal (09/23/2014):

This article is also featured on the website of the United Nations Association (New York)


Faculty

EUCLID welcomes specialized faculty member

EUCLID congratulates and welcomes

international tax attorney John Anthony Castro on joining the EUCLID faculty team. Mr Castro becomes the supervising faculty member for the LLM-TAX course and brings a wealth of expertise and experience to the LLM program.

Alumni

EUCLID congratulates MDIA graduate on appointment as ambassador (28 July 2014)

EUCLID congratulates MDIA graduate

and EUCLID alumnus Hanna Simon (Eritrea, '11) on the occasion of her appointment as Ambassador of Eritrea to France and to UNESCO. This appointment attests to the high-level network of EUCLID graduates serving as international civil servants.

Photo above: Ambassador Simon presenting her credentials to H.E. Francois Hollande, President of France.

For more information about Egnyte's Cloud Platform, visit www.egnyte.com
EUCLID is a specialized intergovernmental organization established in 2008, holding a university mandate and charter published in the United Nations Treaty Series (certificates 49006/49007).
It is among the world's few "international / intergovernmental" universities, and a full member in good standing of the Association of African Universities.
Among other services, EUCLID offers specialized distance-learning and online distance learning programs to government-sponsored and general public students.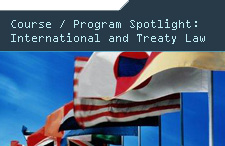 Promoting Sustainability and Development through Education.
Eurostate is an affiliated institute of EUCLID with a mandate to train EU-focused professionals.
Dedicated faculty members coaching students to excellence.


Information
about the Eritrea
LOT3 Program
Listed in the UnivCheck global
database of universities