NEWS / IN FOCUS
Statement posted 17 December 2014

EUCLID condemns terrorist attack in Pakistan

The EUCLID Secretary General and with him the

entire EUCLID team express their great sorrow at report of the tragedy that took place in Peshawar, Pakistan on 15 December 2015. EUCLID condemns this act of terror and conveys its sincere condolences and prayers to the families and surviving victims.

EUCLID faculty featured as authors in ACUNS Journal (09/23/2014):

This article is also featured on the website of the United Nations Association (New York)


Faculty

EUCLID welcomes specialized faculty member

EUCLID congratulates and welcomes

international tax attorney John Anthony Castro on joining the EUCLID faculty team. Mr Castro becomes the supervising faculty member for the LLM-TAX course and brings a wealth of expertise and experience to the LLM program.

Alumni

EUCLID congratulates MDIA graduate on appointment as ambassador (28 July 2014)

EUCLID congratulates MDIA graduate

and EUCLID alumnus Hanna Simon (Eritrea, '11) on the occasion of her appointment as Ambassador of Eritrea to France and to UNESCO. This appointment attests to the high-level network of EUCLID graduates serving as international civil servants.

Photo above: Ambassador Simon presenting her credentials to H.E. Francois Hollande, President of France.

In Focus

EUCLID Secretary General confirmed for second term (16 April 2014)

EUCLID congratulates Secretary General

Syed Zahid Ali who was proposed and confirmed for a second term in office effective 16 April 2014. This reappointment acknowledges the tremendous accomplishments of the organization under the leadership of the Secretary General. Mr Syed Zahid Ali had been appointed under the terms of EUCLID's constitutive charter with legal effect on 16 April 2008 for a 6-year term which expired on 16 April 2014. Under the provisions of the Statutes, Mr Syed Zahid Ali was reappointed for a second term in office.

In Focus

EUCLID supports upcoming Gambia Accreditation and Quality Assurance Authority

EUCLID congratulates the Ministry of Higher

Education of its Headquarters, under the leadership of newly appointed Permanent Secretary Dr Cherno Omar Barry, for its active support to legalize and implement the AQAA framework by the end of 2014. EUCLID is pleased to be in a position to support the implementation of this important process for all Gambia-based institutions. Like the United Nations University which is adding the national system of the headquarters State to its existing multilateral treaty-based accreditation, EUCLID indicates its readiness to obtain formal AQAA certification by the end of 2014.

EUCLID supports World Mediation Summit (Madrid, July 2014)

EUCLID congratulates its partner WMO and

Mediation International for organizing the World Mediation Summit in July 2014 and encourages diplomats, academics, professionals and students to participate in this unique event.
For more information, please visit: http://www.worldmediationsummit.org/

14 February 2014

EUCLID congratulates Institutional High Steward Niyonzima on UNSC vote

EUCLID congratulates its Institutional

High Steward Ambassador Herménégilde Niyonzima, in his role as Permanent Representative of the Republic of Burundi to the United Nations, on the occasion of his intervention before the UN Security Council which resulted in a positive vote in line with Burundi's request to end the UN mission in the country, and which acknowledges the return to peace, stability and democracy in Burundi.

21 January 2014

EUCLID faculty member meets with Pope Francis, presents letters

EUCLID congratulates Fr Jose Kuruvachira

on the occasion of his recent meeting with Pope Francis held at the Vatican on January 9th 2014. The Pope had invited our distinguished EUCLID faculty member to mark Fr Jose Kuruvachira's ordination jubilee and personally received a letter about EUCLID's important work in ecumenical and inter-religious dialogue.

16 January 2014

EUCLID and IDB (Islamic Development Bank) sign partnership agreement

The EUCLID Secretariat announced today that

EUCLID has signed an agreement with the Islamic Development Bank to become an IsDB partner and to help promote its Business Plan Competition.

For more information, please visit: http://www.idb-bpcompetition.com/

13 December 2013

EUCLID initiates ACUNS Institutional Membership and NY events

The EUCLID Secretariat announced today that

it has completed institutional membership process with the Academic Council on the United Nations System (ACUNS) and is fully committed to leverage its high level relationships in New York to foster engagement between the United Nations stakeholders and higher education institutions.

The EUCLID family takes this opportunity to congratulate Secretary General Syed Zahid Ali on his updated membership and listing in the International Association of University Presidents.

Photo above: EUCLID's Robin van Puyenbroeck, panel speaker at the Eurozone in Crisis event at the United Nations Dag Hammarskjöld Auditorium, May 2013.

05 December 2013

EUCLID issues statement on situation in Central African Republic

The EUCLID Secretariat and Senior Management

Team express their grief at the news of the tragic death toll in the Central African Republic, and welcome the United Nations Security Council's decision to authorize a French military intervention to immediately restore civil order. Mindful of the inter-religious dimensions taken by the conflict, EUCLID condemns any and all such violence, and hopes for a prompt return to peace and harmony between the two fraternal communities. EUCLID expresses its ongoing concern, support and care for its friends and colleagues whose situation in Bangui has been extremely difficult, and never forgets the importance of its historic roots and original headquarters, as well as its standing ties with the University of Bangui. EUCLID takes this occasion to mention and praise the remarkable inter-religious harmony and stability experience in the Gambia where its new headquarters have been established with outstanding government support.

06 November 2013

EUCLID Headquarters State completes post Headquarters procedures at United Nations and UNESCO

EUCLID is grateful to the Government of The Gambia for the completion of several key

procedures related to the implementation of the headquarters agreement signed in 2013, including its registration with the United Nations Treaty Section, and EUCLID's updated registration with the UN Human Resources Directorate and with UNESCO.

EUCLID's Under-Secretary General in New York, Mr Robin Van Puyenbroeck, in his capacity of Vice-President of the United Nations Association of New York, was pleased to invite and host H.E. Dr Mamadou Tangara, Ambassador and Permanent Representative of The Gambia, as well as H.E. Roubani Kaambi, Ambassador and Permanent Representative of the Comoros (EUCLID's Diplomatic High Steward), at the UNA-NY Annual Gala whose guest of honor was former US Secretary of State Madeleine Albright.

Photo above: From left: UNA-NY Executive Vice President Robin van Puyenbroeck; UNA-NY Treasurer Dr. Peter Rajsingh; UNA-NY President Abid Qureshi; former U.S. Secretary of State Madeleine K. Albright; 2013 Honoree Dr. Norbert Reithofer, Chairman and CEO of BMW Group; and UNA-NY Executive Director Ann Nicol.

Photo above: Ambassador Mamadou Tangara at the UNA gala, seated at the table of Robin van Puyenbroeck, UNA-NY Vice President and EUCLID USG.

UNTS filing Certifying Statement

Joint Letter to UN Directorate for Human Resources on HQ update

More on the UNA Gala information and photos

Updated 05 November 2013

EUCLID announces an innovative online Master's Degree program in International Public Health

EUCLID is pleased to announce the launch of a new graduate program focused on International Public Health. This comprehensive, rigorous and fully-documented program will prepare future civil servants

engaged in international public health issues including HIV/AIDS, Malaria and intergovernmental cooperation. EUCLID is especially pleased with the truly international dimension of the faculty group, and with the relevant focus on critical public health issues in the global south.

Open enrollment is scheduled to start on 11 November 2013.

23 September 2013 - updated November 2013

UNGA opens; EUCLID congratulates Dr Tangara on presentation of UN credentials

The EUCLID Senior Management Team presents its congratulations to H.E. Dr. Mamadou Tangara, previously Minister of Higher Education, who

was recently appointed by H.E. President Jammeh as Ambassador and Permanent Representative of The Gambia to the United Nations. Dr Tangara was the signatory for the government of The Gambia of the EUCLID instruments of participation and headquarters agreement, and will receive EUCLID's full support in fulfilling this highly visible function in New York.

Photo above: Secretary-General Ban Ki-moon (left) meets with Dr Mamadou Tangara, new Permanent Representative of the Gambia to the United Nations.

12 August 2013

United Nations completes full publication of EUCLID treaties

The EUCLID Secretary-General, who is also the depositary of the intergovernmental agreements registered with the United Nations under Article 102 of the Charter, is pleased to confirm that the full text

and signatures of UNTS 49006 and 49007 have now been published on the official web site of the United Nations. Secretary-General Syed Zahid Ali noted that Gambia's instrument of participation (2012) together with the headquarters agreement (2013) are due to be filed in September 2013. Uganda and Vanuatu did not submit their confirmations on time to be included in the UNTS filing of December 2010, without prejudice to their status as Participating States.

Photo above: A Gambia UNTS action photographed in 2008, non-EUCLID related, with the flag of The Gambia displayed on main screen.

UPDATE: 07 August 2013

EUCLID HLD returns from The Gambia, finalizes new HQ Agreement

The EUCLID Secretary General is pleased to report that the host country and headquarters agreement with the Government of The Gambia has been concluded with immediate

operational effect. Between June 25 and 28, at the invitation of the Government of The Gambia, the Secretary General headed the High Level Delegation which also included the EUCLID Institutional High Steward Ambassador Niyonzima as well as Under Secretary-General R. van Puyenbroeck.

During the visit, the High Level Delegation was received at the Ministry of Higher Education, Research, Science and Technology (MoHERST), at the UNESCO National Commission, at the University of The Gambia, at the Social Security Administration, and met Ministry of Foreign Affairs staff. The Host Country agreement which regulates the diplomatic status of EUCLID was signed by the Minister of Foreign Affairs with effect on 24 July 2013, The Honourable Susan Waffa-Ogoo, and will be filed with the United Nations Treaty Section according to established procedures.

Article in The Gambia Observer
HQ Q&A with SG Ali

Host Country / Headquarters Agreement (July 2013)
Official Circular issued in application of HQ Agreement
Updated UNESCO filings and documents

Above: EUCLID Secretary General and The Honourable Dr. Mamadou Tangara, Minister of Higher Education, seen signing the Academic Headquarters agreement (Kotu, June 27-28, 2013)

UPDATE: 12 April 2013

EUCLID Head of Mission in Lebanon reports on high level meetings

The EUCLID Secretary General is pleased to report on the high level meetings held by the EUCLID Head of Mission in Lebanon and to the Arab League, Mr. Nicolas Badaoui.

Mr. Badaoui was personally received by the newly appointed Prime Minister, H.E. Tammam Salam and offered his congratulations on behalf of the EUCLID Secretary General (photo below). Mr Badaoui was also received by H.E. Cardinal Bechara Boutros Rai (second photo below) and held discussion with senior Arab League official and former Ambassador to UNESCO, H.E. Nassif Hitti.

UPDATE: 19 February 2013

EUCLID releases 2012 Annual Reports in English and French

The EUCLID Secretary-General announced today the official release of the 2012 Annual Reports which are now available in PDF format.

According to the Statutes and to the now established practice, the printed copies will be distributed to the Ministers of Education, Ministers of Foreign Affairs, Permanent Representatives to the UN, and Permanent Representatives to UNESCO / National UNESCO Commissions.

UPDATE: 16 January 2013

EUCLID welcomes letter from United Nations regarding WHED categorization and recognition of accreditation

Following the request by Ambassador Doubane to ensure that the intergovernmental universities not hitherto listed in the WHED system should be formally included in the UN Inspira Database, the United Nations has coordinated with UNESCO/IAU to ensure that these institutions would be visible in WHED in 2013. The letter from the United Nations is also a formal statement that "both IAU/UNESCO and the UN Secretariat recognize Euclide- Pole Universitaire Euclide and the other four UN institutions ... as being accredited." (0218/RCA/MP/ONU-12, dated 10 December 2012).

[Read More]

For more information about Egnyte's Cloud Platform, visit www.egnyte.com
EUCLID is a specialized intergovernmental organization established in 2008, holding a university mandate and charter published in the United Nations Treaty Series (certificates 49006/49007).
It is among the world's few "international / intergovernmental" universities, and a full member in good standing of the Association of African Universities.
Among other services, EUCLID offers specialized distance-learning and online distance learning programs to government-sponsored and general public students.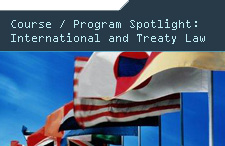 Promoting Sustainability and Development through Education.
Eurostate is an affiliated institute of EUCLID with a mandate to train EU-focused professionals.
Dedicated faculty members coaching students to excellence.